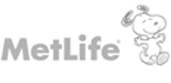 Financial Planner
As a financial planner, you want to ensure that the future of every client is well protected, while also securing your income for the future. Our products can help you achieve both.
Healthcare Broker
As a healthcare broker, you need to make certain that clients get all the coverage they need. This includes ensuring that their income keeps coming in the event they become disabled.
Human Resources
Employees expect healthcare coverage, but they also need paycheck insurance to ensure their income in case they can't work. Equally important, top management and owners need coverage to ensure the company remains protected.
Be prepared. Be protected.
Individual DI
Key Person
Buy Sell
Business Overhead
High Excess Limits
Retirement Security
Guarantee Standard Issue
Bank Loans
Impaired Risk
Senior DI
Employment Contracts
Career Ending Injury
Critical Illness
Long Term Care
Life Insurance
PGT
PGT
2400 Dallas Parkway, Suite 260
Plano, Texas 75093